The headline may seem silly but in reality it's fascinating. NASA took the task of connecting with life on other planets very seriously. The Voyager 1 spacecraft was launched with the sole purpose of connecting with alien life. Upon its embarkment in 1977, it was loaded with sounds and images selected to portray the diversity of life and culture on Earth
Intended for any intelligent extraterrestrial life form, or for future humans, who may find them, the golden record is sailing through space. Voyager 1 will pass within 1.6 light-years of the star Gliese 445, currently in the constellation Camelopardalis, in about 40,000 years.
The contents of the record were selected for NASA by a committee chaired by Carl Sagan of Cornell University. Sagan and his associates assembled 116 images and a variety of natural sounds, such as those made by surf, wind, thunder and animals (including the songs of birds and whales). They also added musical selections from different cultures and eras, spoken greetings in 55 ancient and modern languages, and printed messages from United States president Jimmy Carter and U.N. Secretary-General Kurt Waldheim.

Image: Voyager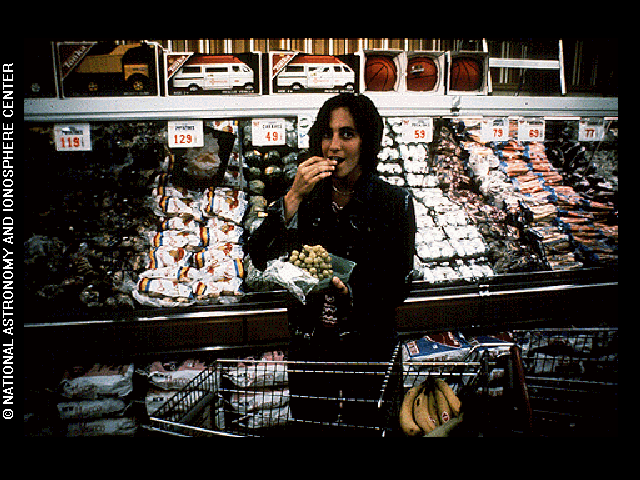 Image: Voyager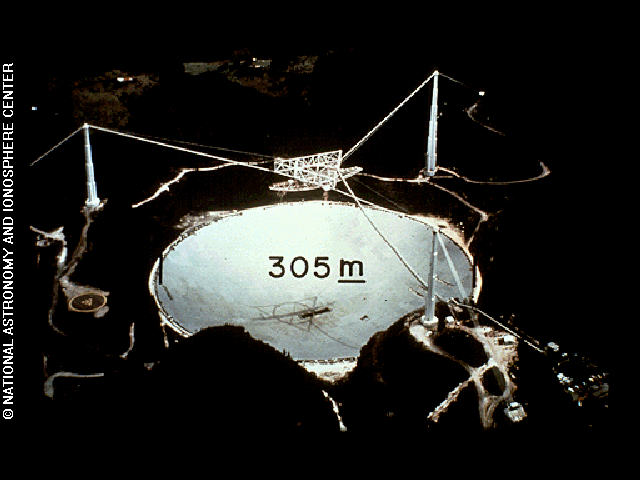 Image: Voyager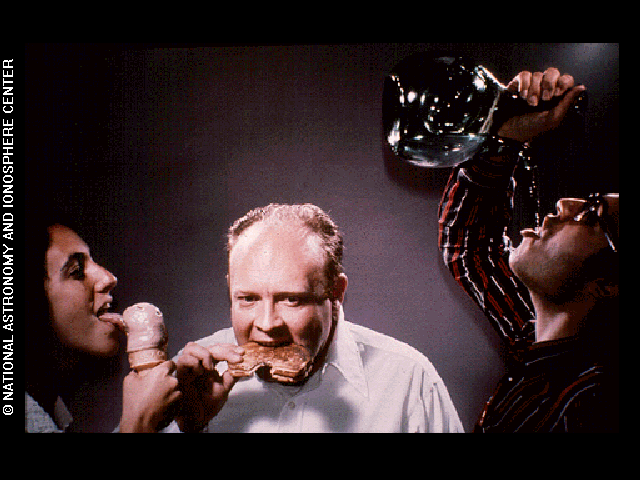 Image: Voyager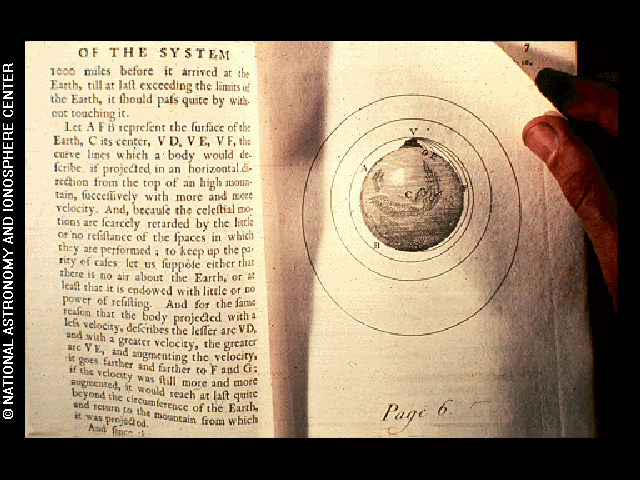 Image: Voyager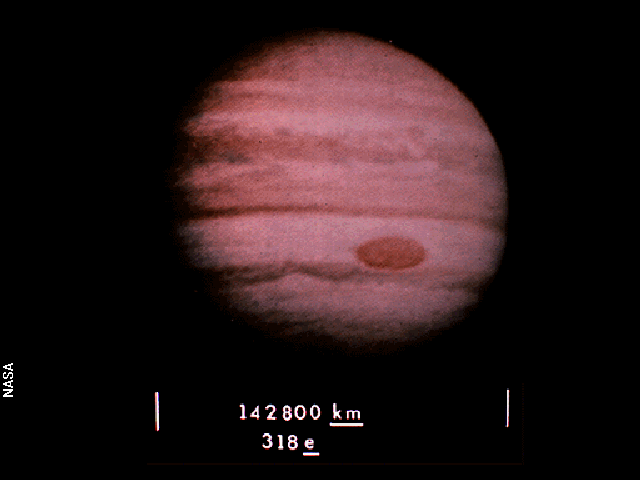 Image: Voyager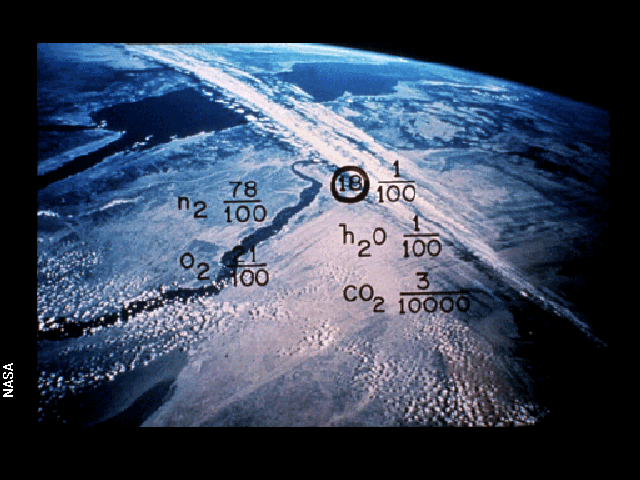 Image: Voyager
Also added to the record are greetings in 55 languages… here's what they said:
Akkadian
"May all be very well"
Amoy (Min dialect)
"Friends of space, how are you all? Have you eaten yet? Come visit us if you have time."
Arabic
"Greetings to our friends in the stars. We wish that we will meet you someday."
Aramaic
"Peace"
Armenian
"To all those who exist in the universe, greetings."
Bengali
"Hello! Let there be peace everywhere."
Burmese
"Are you well."
Cantonese
"Hi. How are you? Wish you peace, health and happiness."
Czech
"Dear Friends, we wish you the best."
Dutch
"Heartfelt greetings to everyone."
English
"Hello from the children of planet Earth."
French
"Hello everybody."
German
"Heartfelt greetings to all."
Greek
"Greetings to you, whoever you are. We come in friendship to those who are friends."
Gujarati
"Greetings from a human being of the Earth. Please contact."
Hebrew
"Peace."
Hindi
"Greetings from the inhabitants of this world."
Hittite
"Hail."
Hungarian (Magyar)
"We are sending greetings in the Hungarian language to all peace-loving beings in the Universe."
Ila (Zambia)
"We wish all of you well."
Indonesian
"Good night ladies and gentlemen. Goodbye and see you next time."
Italian
"Many greetings and wishes."
Japanese
"Hello? How are you?"
Kannada (Kanarese)
"Greetings. On behalf of Kannada-speaking people, 'good wishes.'"
Kechua (Quechua)
"Hello to everybody from this Earth, in Kechua language."
Korean
"How are you?"
Latin
"Greetings to you, whoever you are; we have good will towards you and bring peace across space."
Luganda (Ganda)
"Greetings to all peoples of the universe. God give you peace always."
Mandarin Chinese
"Hope everyone's well. We are thinking about you all. Please come here to visit when you have time."
Marathi
"Greetings. The people of the Earth send their good wishes."
Nepali
"Wishing you a peaceful future from the earthlings."
Nguni (Zulu)
"We greet you, great ones. We wish you longevity"
Nyanja
"How are all you people of other planets?"
Oriya
"Greetings to the inhabitants of the universe from the third planet Earth of the star Sun."
Persian
"Hello to the residents of far skies."
Polish
"Welcome, creatures from beyond the outer world."
Portuguese
"Peace and happiness to all."
Punjabi
"Welcome home. It is a pleasure to receive you."
Rajasthani
"Hello to everyone. We are happy here and you be happy there."
Romanian
"Greetings to everybody."
Russian
"Greetings! I Welcome You!"
Serbian
"We wish you everything good from our planet."
Sinhalese
"Wish You a Long Life."
Sotho (Sesotho)
"We greet you, O great ones."
Spanish
"Hello and greetings to all."
Sumerian
"May all be well."
Swedish
"Greetings from a computer programmer in the little university town of Ithaca on the planet Earth"
Telugu
"Greetings. Best wishes from Telugu-speaking people."
Thai
"We in this world send you our good will"
Turkish
"Dear Turkish-speaking friends, may the honors of the morning be upon your heads."
Ukrainian
"We are sending greetings from our world, wishing you happiness, goodness, good health and many years."
Urdu
"Peace on you. We the inhabitants of this earth send our greetings to you."
Vietnamese
"Sincerely send you our friendly greetings."
Welsh
"Good health to you now and forever."
Wu
"Best wishes to you all."
Also included are mathematical equations just in case that really is the universal language of all intelligent creatures of the universe.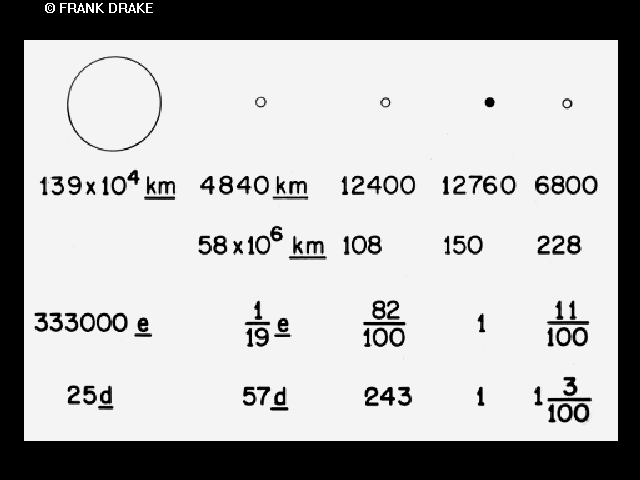 Image: Voyager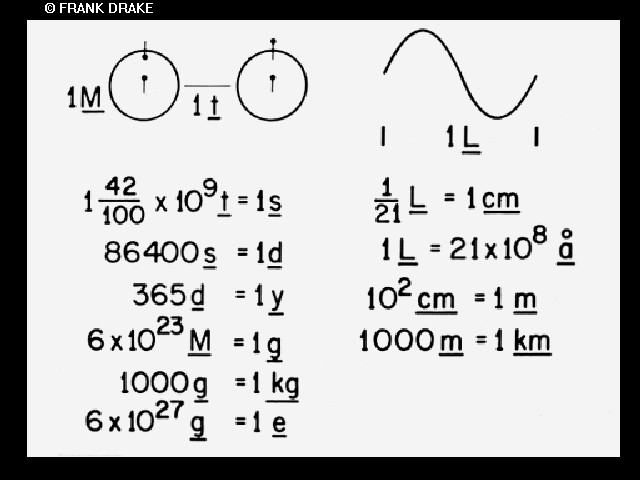 Image: Voyager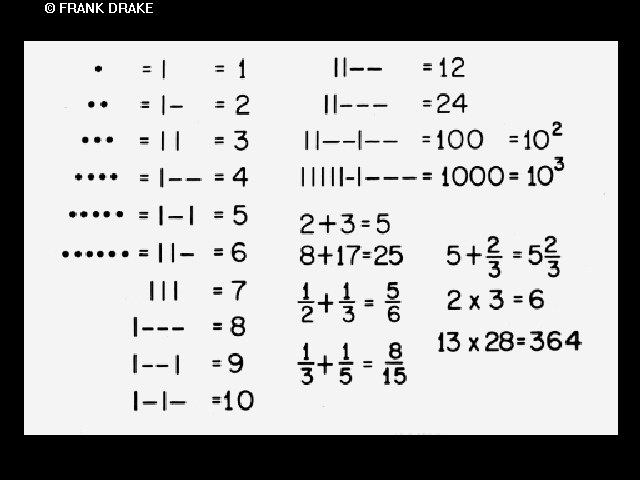 Image: Voyager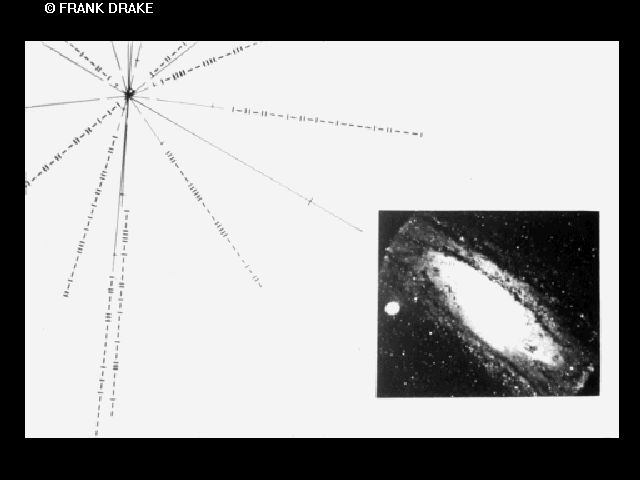 Image: Voyager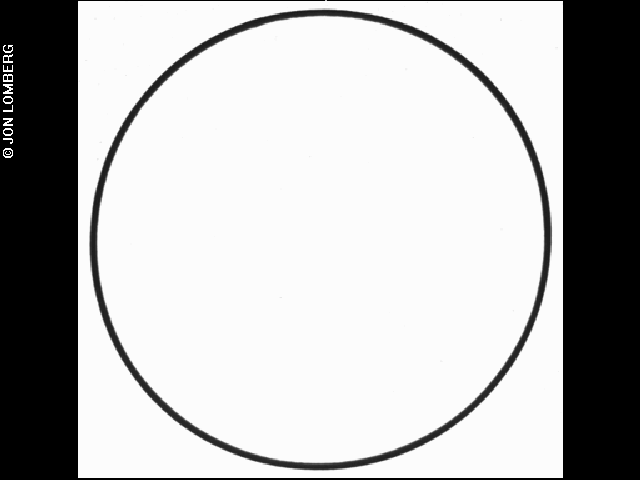 Image: Voyager