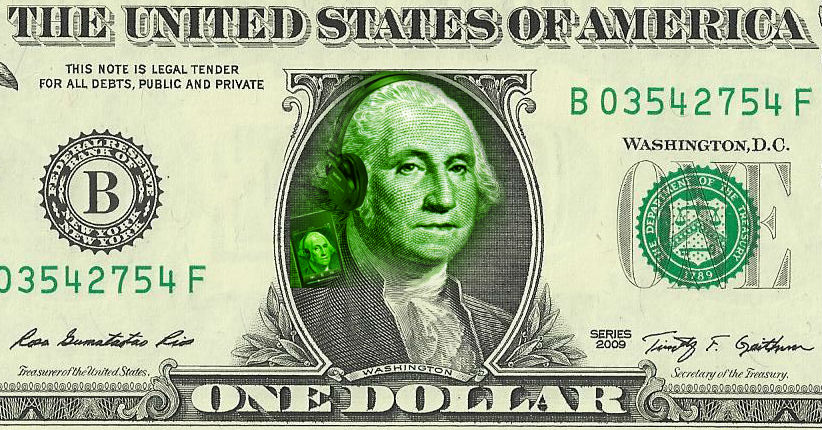 How many of you listen to podcasts? I'd bet it's quite a few since podcasting has exploded as a medium in the past few years. When you think about it, it's the DVR of radio. It gives the listener complete control over when and how they want to tune in, and removes most of the advertising unless the listener chooses it. Want to listen to your local sports news? Subscribe to the podcast then listen to it whenever you want, on your morning jog or your commute to work.
Podcasting is great because there's all types of things to listen to out there from sports to politics to fiction stories to pop culture. My favorite type of podcast is historical podcasts, I love getting wrapped up in these true stories of our past. There are tons of fantastic historical podcasts out there hosted by incredible narrators with a depth of knowledge ready to share with you.
What follows is a collection of our favorite history podcasts, I'm sure we left some out or have them in the wrong order. Wherever possible I used Stitcher for the listen now links because you can select your favorite podcast listening platform from there. Please use the comment section to let us know what we missed. I'll be updating this as more history podcasts are discovered, I can only listen to so many!
The British History Podcast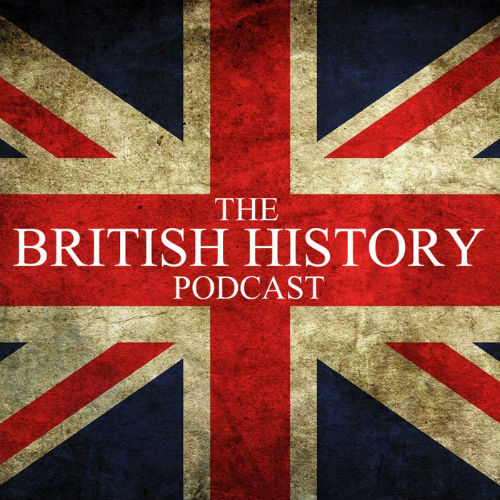 This is a snack sized history podcast, with episodes around 30 minutes covering British history from the Ice Age forward. That's an ambitious project embarked upon by Jamie Jeffers, owner of a Juris Doctorate and BA in English. He's a great story teller, breathing life into the characters in British history. The podcast is well researched and scripted, but Jamie delivers it efforlessly in a very listenable manner. He claimes to be an "immigrant from the UK living in the US," but his accent is nonexistent to me, which is to say he sounds like a newscaster from California.
The British History Pondast is supported entirely by listeners, meaning NO ADVERTISING. Zero. I can't describe how refreshing this is in the current era where podcasters are still figuring out monetization, resulting in some awkward advertising integrations. Jamie's model is simple: if you like the podcast become a paying member at $4.99 per month or $59.88 per year. This gets you member only episodes and transcripts of all episodes so you can spell all those funky names of various kings, queens and aldormenn. I really hope he gets enough support and this becomes the preferred model for podcasters, because it really is a breath of fresh air. Just listen to an episode and queue up the rest and let them flow half hour history lessons into your ear.
Confession, I put this on all the time to go to bed. This is not to mean this is boring and puts you to sleep, but the no advertising makes it an easy way to listen until you can't listen no more! This is my favorite history podcast and I hope Jamie inspires other niche history podcasters to emulate his model, and hope once he gets through present day he selects another saga to tell.

History on Fire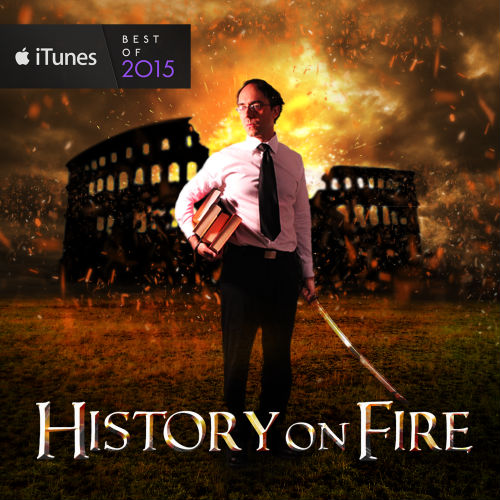 This is a long form historical podcast by Daniele Bolelli, author of several books and history professor at CSULB and Santa Monica College. He releases podcasts every month of so and they are usually around two hours long. He is meticulous about his research and dives deep into tales from a four part series on Joan of Arc to a three parter on the Lakota Indians and their battle for Black Hills. His selection of stories is great, pulling some obscure threads along with some more well known parts of the fabric of our history.
I have to confess my favorite part of this podcast is Bolelli's thick italian accent. Don't get me wrong he is very articulate and easy to understand, but his accent somehow contributes to the exotic nature of history and makes it sound fantastically exciting. Chalk that one up to the American love of accents, say anything in any European accent and we will automatically assign it more credibility. His audio and editing is excellent and studio quality.
The episodes of History on Fire may be long and well researched, but the thing is there aren't that many episodes. Bolelli is also working hard to monetize his podcast, with 10-12 minutes of ads at the beginning and 5 minutes or so at the end. Looks like he's also going to be moving his back catalog onto Luminary, a subscription content service. I would expect this to be a success since his content is definitely worth paying for. If you want to listen for free, I would get to it.

The History of Rome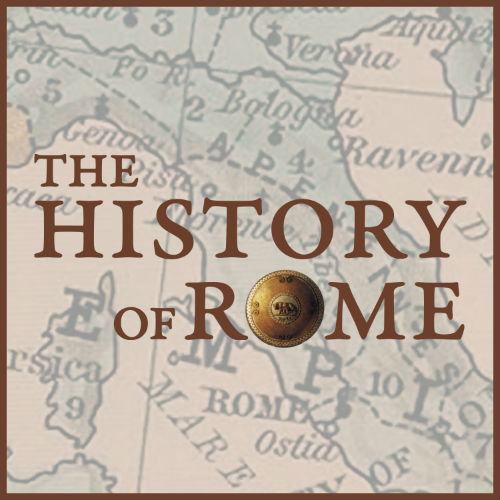 This podcast is a piece of history in itself, starting in 2007 and ending in 2012 after 179 episodes. They range from the founding of Rome by Romulus and Remus to the fall of the Western Empire in 10-40 minute episodes narrated by Mike Duncan. He's got a great voice and the translates the important figures of Rome into fascinating characters whose stories you won't be able to put down.
Advertising is at a minumum in this podcast, it feels like Mike's gift to the world. The more recent episodes have some short advertising in the beginning, maybe a minute on how great Audible.com is. So dive in and give yourself an honorary degree in roman history:

The Podcast History of Our World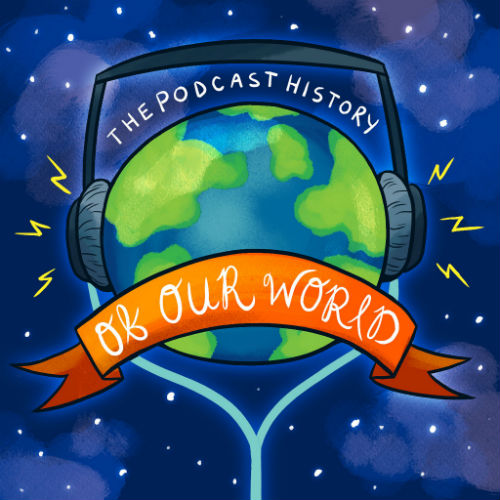 In August of 2012 a man named Rob Monaco thought it would be a great idea to start a podcast about all 12,000 years of human history. He made it until October of 2016 and the Roman Republic after 72 episodes. After that he went dark, maybe if we all go ask really politely on twitter he will set up shop again and restart the history podcast machine.ask really politely on twitter.
These 10-20 minute episodes are completely free of advertising and have a fun upbeat tone, making it feel like this ancient history is a recent gossip column. You can totally binge these small windows into history non stop, one of my favorite pastimes. Rob adds in some music but otherwise dispenses with all the window dressing and jumps right into his stories. In my opinion there is nothing worse than an alleged history podcast that spends more time advertising or talking about themselves than telling actual stories, and there is absolutely nothing other than stories in Rob's podcast.
So while there are apparently no new episodes forthcoming, the archive is eminenetly listenable:

A History of the United States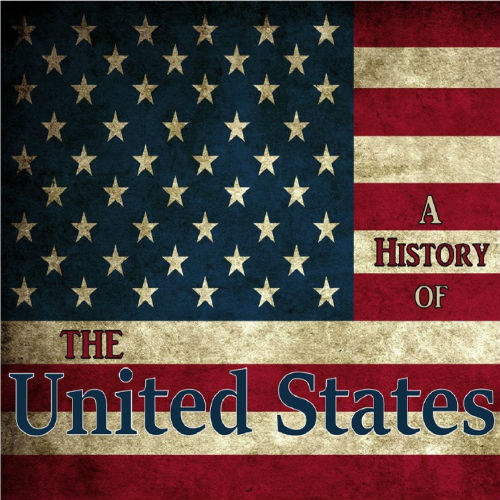 There really is something about a charming brit lecturing about American history that really is quite charming. Jamie Redfern is a young historian who has a smooth storytelling style that he deploys in 10-20 minute episodes covering short but important snippets of United States history. His project intentds to cover Jamestown through the Cold War and as of this writing he's made it to 1757 with no signs of slowing down thankfully.
Jamie follows my favorite podcast style, little to no window dressing or advertising. His model is listener supported and he has member only episodes that you can subscribe to for a couple dollars per month. His audio quality and editing is studio quality and in my opinion his accent is second only to Professor Bolelli's. Another great podcast you can put on and let it ride.