With works such as Fahrenheit 451, The Martian Chronicles, and Something Wicked This Way Comes, it's hard not to be familiar with Ray Bradbury. Considered one of the most iconic sci-fi writers of all time, he has also become one of the most influential authors in the 21st century. Today, let's take a look at the life of the fantastic Ray Bradbury.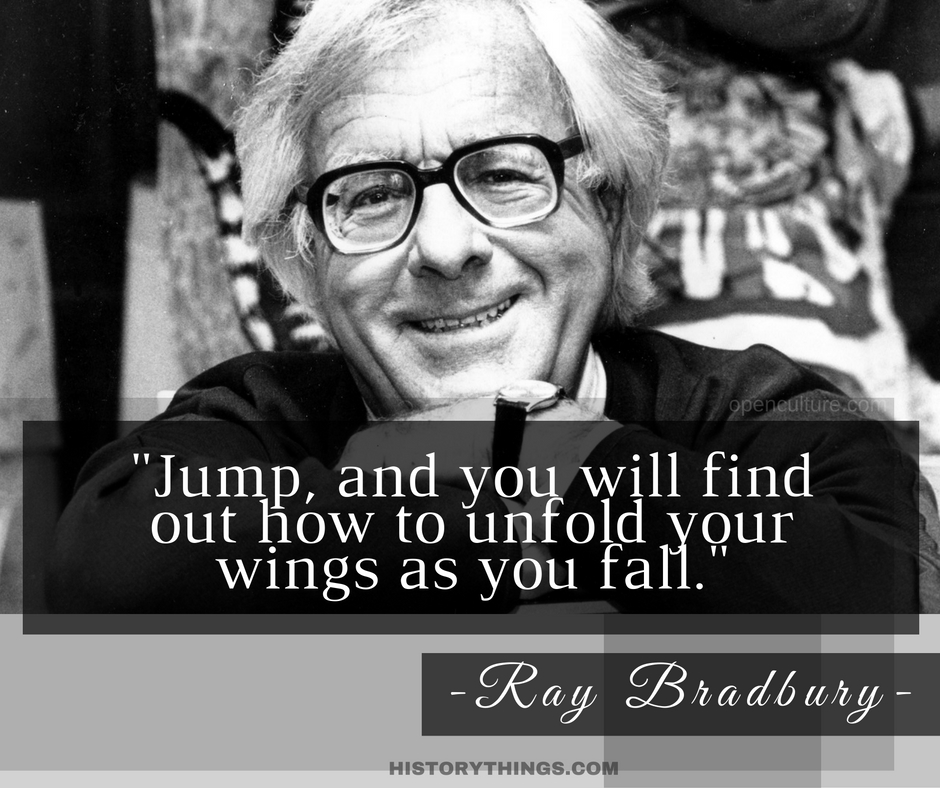 Ray Bradbury was born in Waukegan, Illinois on August 22nd, 1920. Ray knew from a very early age that he wanted to become a writer. In 1934, the Bradbury family decided to move to Los Angeles, California. During his teenage years Ray began participating in drama club until his graduation in 1938. Unfortunately, Ray couldn't afford to attend college. Instead Ray began going to his local library to further his education.
The same year that Ray graduated from high school, he also published his first story in magazine. A year later, Ray began working on his very own fan magazine titled Futuria Fantasia. He wrote all of the stories in the magazine, but used a variety of pseudonyms in order to hide that fact that he'd completely written the magazine himself.
His first professional piece was sold in 1941 titled Pendulum. This story was published just a month before the Pearl Harbor attack. Due to his poor vision, Ray was considered ineligible to join the military. This allowed Ray Bradbury to pursue his passion full time and by 1947 he'd published a collection of stories titled Dark Carnival. 
In the same year, Ray Bradbury married Marguerite McClure. The couple would eventually have four children together.
A few years later, Ray's first major book, The Martian Chronicles, was published. While many readers considered this work to be science fiction, Ray himself considered it to be a work of fantasy. In 1953, Ray Bradbury's most famous and influential novel, Fahrenheit 451, was published. This novel became an instant success.
Over the years, Ray has written many screenplays and has even developed treatments for adaptations of his own stories. In 1986, he worked with HBO to adapt his short stories for television. The series was very successful and ran until 1992.
Ray was known for writing several hours a day. Over the course of his life he'd written 30 books, and around 600 short stories, plays, essays, and poems .As Ray Bradbury grew older, he continued to write. Even when Ray couldn't actually write, he would have his daughters transcribe his words for him. Ray Bradbury died on June 5th, 2012 in Los Angeles. He was only 91 years old.
Ray Bradbury has not only become a famous sci-fi writer, he is one of the most successful modern writers in the 21st century . His work is influential, inspiring, and just plain enjoyable. His work continues to grow in popularity and will continue to do so for many years to come.