1. 1988: The first night game held at Chicago's Wrigley Field.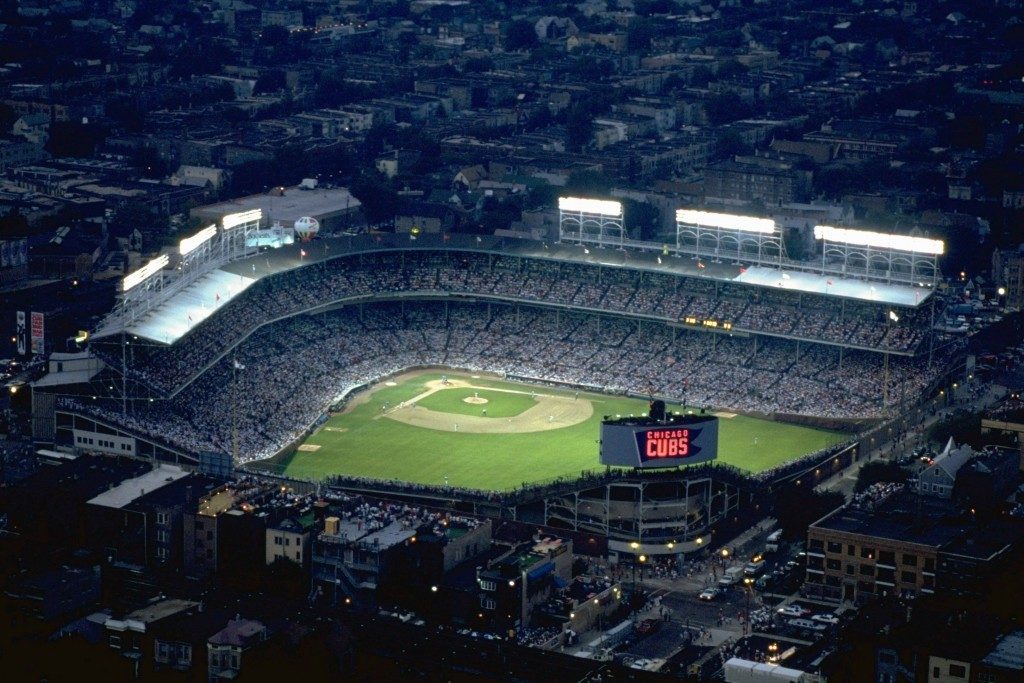 Photo: source[/caption]
Wrigley Field in Chicago is one of the oldest baseball stadiums in the country, second only to Fenway in Boston. It was on this date in 1988 that the first night game was played at Wrigley, one of the last stadiums to take advantage of popular night games. For 74 straight seasons the Cubs only played daytime games when they were on their home field. The first major league night game took place In Cincinnati, Ohio more than 50 years earlier on May 24th, 1935. When the Cubs players waked out on the field that night they were playing the Phillies and thanks to a two-run homerun by Ryan Sandberg they had the lead, 3-1, going into the fourth inning. However mother nature decided to interfere and cause a rain delay which forced the two teams to finish the game the following day where the Cubs came out victorious, wining 6-4. Even though night games tend to have larger attendance numbers, the Cubs are still one of the only major league teams that play most of their home games during the daytime.
Next