ISIS militants have once again showed that they have no love of history when they destroyed the iconic Arch of Triumph in Palmyra, the latest cultural treasure of the ancient site that they have reduced to rubble, Syrian authorities said.
The 1,800-year-old monumental arch, which framed the approach to the Roman city, was blown up Sunday, Syria's Directorate General for Antiquities and Museums said, citing eye witnesses in the local community.
ISIS jihadists seized control of Palmyra, a UNESCO World Heritage Site, and the surrounding area from Syrian government forces in May. Since then, the Islamic extremists have beheaded the antiquities expert who looked after the ruins and set about demolishing their architectural riches.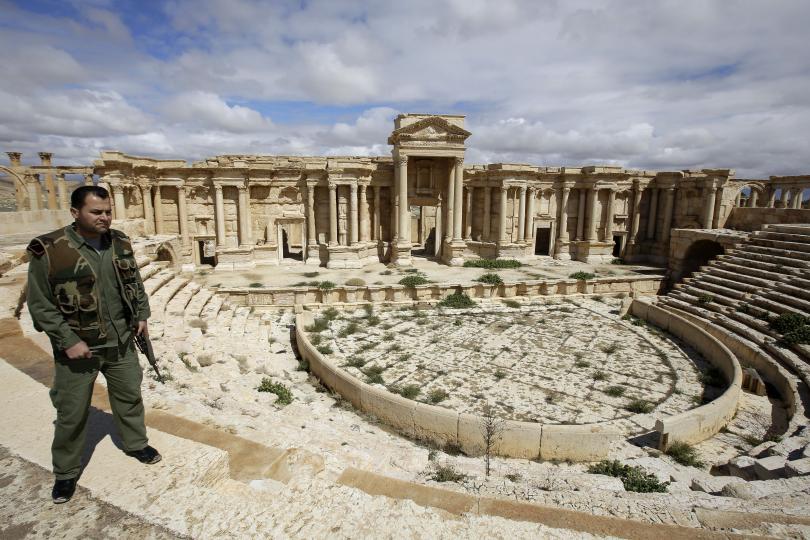 In August, they leveled two temples of immense cultural significance — the Temple of Bel and the Temple of Baalshamin — prompting outrage and condemnation from around the world.
The Arch of Triumph, consisting of one large arch flanked by two smaller ones, opened onto Palmyra's elegant Colonnade. The top of the arch was decorated with "beautiful geometrical and plant ornaments," the Syrian antiquities directorate said. It is another action that can never be undone that will haunt the people of Syria, and the world, forever.